Hot Pepper (Chilli)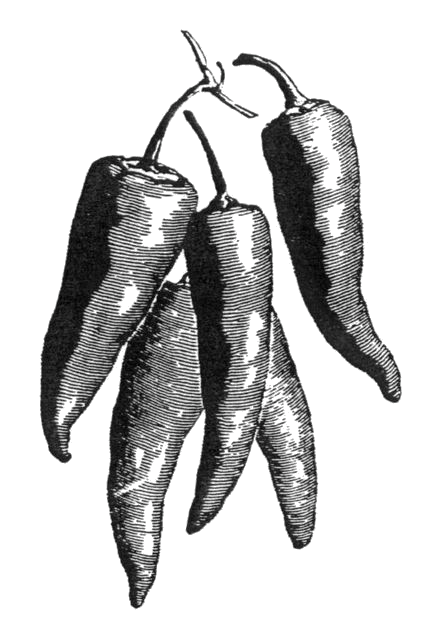 Capsicum annuum, C. baccatum, C. chinense
Hot Pepper has the same origin as the Sweet Pepper and belongs in most cases to the same species. But several other species provide useful fruits, usually with good strength. Examples are x Capsicum baccatum, C. chinense, C. frutescens and C. pubescens, which all have different a character and appearance.
The strength of the Hot Pepper comes from a substance called capsaisin, which is measured in so-called Scoville-degrees. The mildest Hot Peppers have few hundred units and the strongest over 1 million Scoville.
In most varieties, most of the strength of the Hot Pepper is located in the walls separating the seed chambers and the seeds themselves. Therefore it is possible to regulate the strength to suit the moment.
Learn more about propagating and history in the Sweet Pepper section.