Our seed packets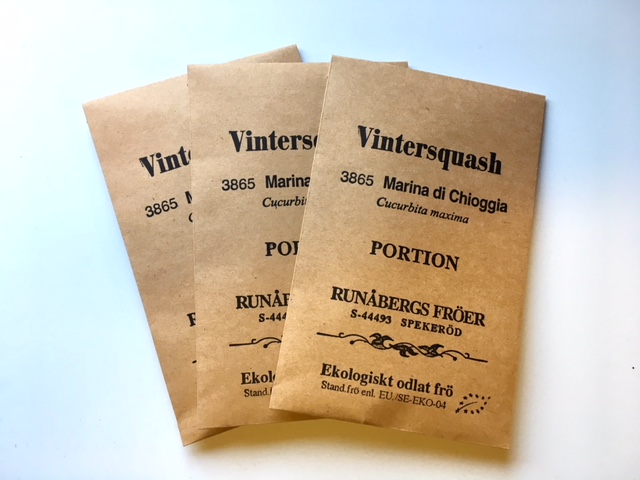 Here you can see how our packets look on the front and back. On the front you find the variety name, both in Swedish and Latin. At the bottom you can also find the stamp, which means that the seeds are ecologically certified.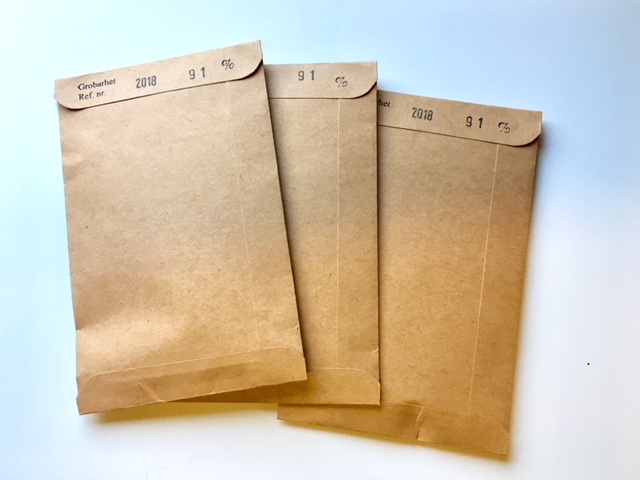 On the back you will find a stamp showing for wich season the seeds are packed, and the percentage of germination we have received in our tests.
The bags are 11,8 cm x 7,5 cm.
Note that there are no cultivation instructions on the bags
Since we have a manual printing press from 1950 and specially order all clichés we unfortunately do not have the ability to print on both the front and back of the packets. We prioritize keeping prices down and hope our customers find the cultivation information they need on our website or in our book
Runåbergs Fröer
.