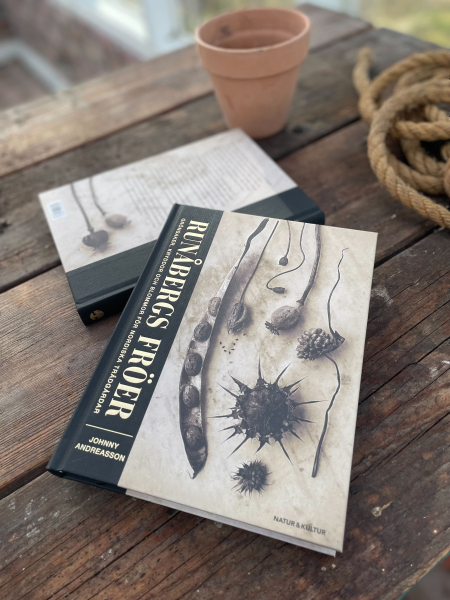 ---
Information
RUNÅBERGS FRÖER - Vegetables, spices and flowers for the Nordic climate is the title of a new book published in 2013 by the publisher Nature & Culture.

The content is based on texts from our catalogs and our website with history and cultivation advice. In addition, several new chapters about our crops and our view on seed trade have been added.
The book is on 224 pages, bound with hard binders.

PS. If you want the book dedicated and / or signed, leave a message in the message box when you order. DS

Note that the book is in Swedish
---
| | |
| --- | --- |
| Product number: | RF1001 |
| Organic: | Yes |
| F1 Hybrid: | No |
| New variety: | No |
| Heirloom variety: | No |