Summer Savory

Satureja hortensis och S. montana
is an annual, about 35 cm tall, branched herb with nectar-rich flowers. The leaves are harvested in sunny dry weather before blooming. S.S. is the bean herb before all else but is also used for seasoning cabbage, lentils, peas, meat and tea. The leaves should not cook along for too long, they grow bitter if they do.

SOWING: Summer Savory should be sown directly and shallowly. If sown in intervals, it can be savoured through the season. The seeds need light to germinate but do so slowly. Keep 10-20 cm between the plants

SEEDS: 1500 seeds/g, one portion yields at least 2-300 seedlings.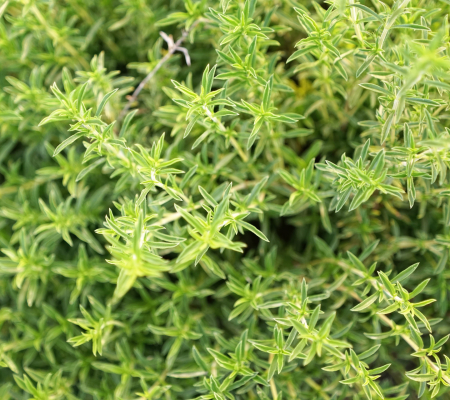 Vinterkyndel, ekofrö
Eco
It winters over reasonablywell under cover in a well drained plot in the southern half of...
More info →
---