French Dwarf Bean, Yellow - bush
Phaseolus vulgaris
Low-growing bean with bright yellow to very deep yellow pods, with a bit more taste of butter than the green.
Read more about beans and their cultivation in the Bean article.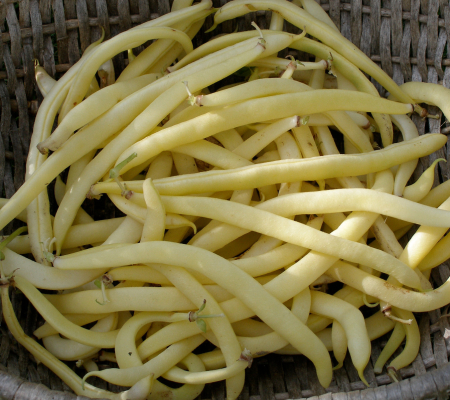 Helios, ekofrö
Eco
Very nice, early, reliable runner bean. Round, 16 cm long pods. The colour is saturated...
More info →
---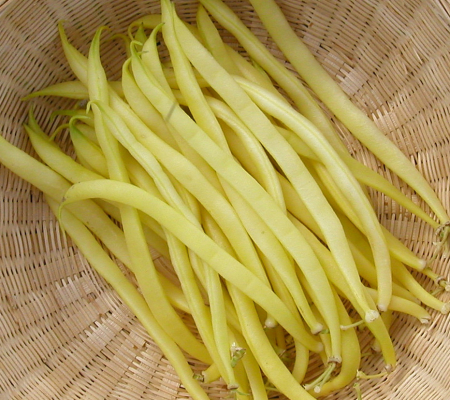 Rocquencourt, ekofrö
Eco
Finally back again. Traditional french bean. The upright plant gives very beautiful,...
More info →
---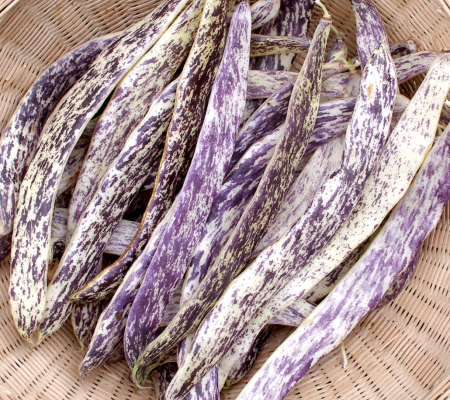 Dragon Langerie, ekofrö
Eco
Dragon"™s Tongue, is an unusual and very beautiful golden wax pod from Holland. The...
More info →
---