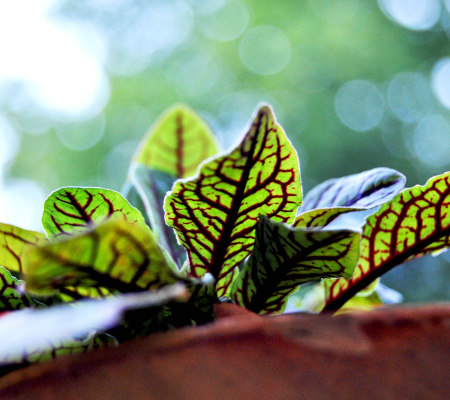 Sorrel, Red-veined, organic seeds
---
Information
No description
---
| | |
| --- | --- |
| Product number: | K547 |
| Scientific name: | Rumex sanguineum |
| Botanic family: | The Knotweed Family - Polygonaceae |
| Organic: | Yes |
| Lifespan: | Perennial |
| F1 Hybrid: | No |
| New variety: | Yes |
| Heirloom variety: | No |
---
Cultivation advice
Sowing
Sow through the season. It is possible to sow indoors early spring. Sow 0,5 cm deep. If precultivating, space the seeds 1 cm apart.
Spacing
Keep 20 cm between plants and 40 cm between rows.
Harvest
Harvest the leaves through the season, better early than late. If you leave them to grow too old they will become coarse and not as nice tasting. The leaves are used in a variety of dishes - stews, soups, with vegetables meat or fish.
Seed
A portion contains about 50 seeds.