Oregano - Greek
Origanum ssp hirtum and O. vulgare
belongs to the Labiate family. Its ancestors came from India but it has been appreciated the most in Southern Europe where several variants of it grow wild since thousands of years. This is a perennial, half-sized bush of fair flowers. The flavour of this oregano is the best of all the kinds we have tried. Pick the young leaves for pizza, tomato dishes etc.

SOWING: It should be pre-cultivated indoors in March-April. Make sure the seeds are kept moist. Set out the plants in March-April in a dry and sunny place after the risk of frost is over. Keep 15-25 cm between the plants.

SEEDS: 1 g contains about 11000-18000 seeds. One portion yields about 300 seedlings.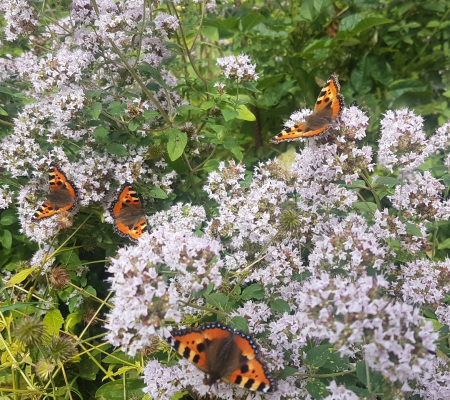 Kungsmynta, ekofrö
Eco
18000 seeds/g, one portion yields hundreds of seedlings. A portion contains about 2000...
More info →
---