Godetia
Godetia amoena
of the Onagraceae-family is annual and originally from the Western parts of North- and South America, grows vigorously with an abundance of flowers. The vase-shaped flowers grow directly from the axils. G. loves most soils but dislikes getting soaked, a wonderful long-lasting bed- and border and cutting flower, 40 cm tall.
SOWING:
Sow shallowly outdoors in April-May, 10-15cm between the plants. It easily self-sows.
SEEDS:
1 g contains about 1500 seeds.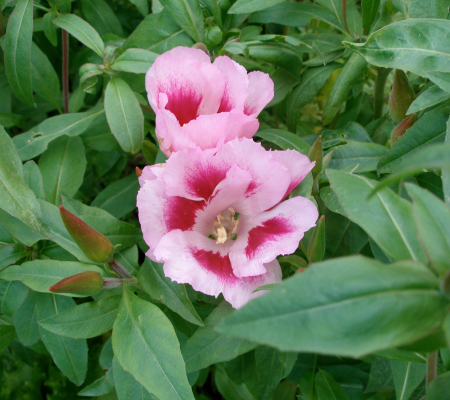 Atlasblomma Monarch, ekofrö
Eco
Purple-, rose- and salmon-pink. 1500 seeds/g. One portion contains about 300...
More info →
---