Runner Bean

Phaseolus coccineus

The beloved runner bean of the British is also called dazzling bean and rose bean. It is grown for both the sake of its red-orange-rose-whiteflowers and tasty pods. The vigorous plants bloom copiously and long and the pods which are very long and filling have an exquisite, clear bean-like taste. The pods are rougher than in common beans and are usually cut along their length for cooking. Do not allow them to become overgrown! They have fibres and membranes like other beans. The runner been is grown like other beans. It especially thrives in soil which has been liberally fertilized with compost. The soil should be warm when sowing but the runner beans do well afterwards even if the summer is cool. They are hardier than most beans and are rarely attacked by diseases. The runner bean is not self-pollinating like other beans and must have help from insects. The seed is large, about 1 g and is usually very beautiful.

Read more about beans and cultivation under French beans.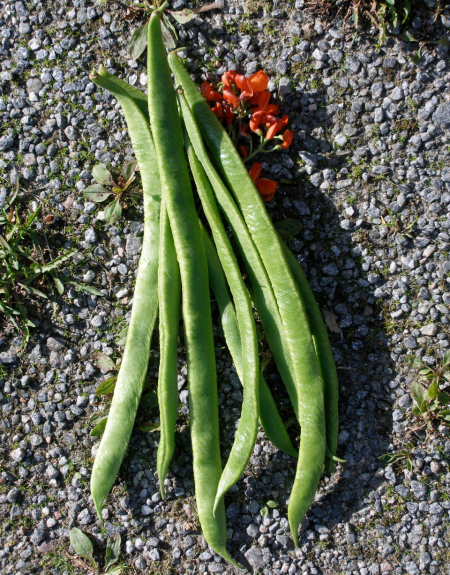 Enorma, ekofrö
Eco
Really suits its name both in length of pods and harvest. The medium green pods become...
More info →
---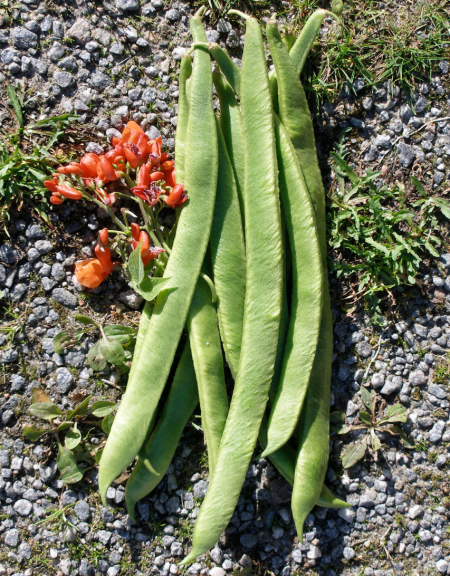 Prizewinner, ekofrö
Eco
Was given its name because it is one of the best runner beans since 1892. This plant,...
More info →
---
White Emergo, ekofrö
Eco
Blooms in white-creamy-white during the whole summer yielding a large crop of 18-22 cm...
More info →
---