Carpathian Bell
Campanula carpatica
Belongs to the Campanulaceae family, is an annual originating in the Carpathian Mountains. It is a beautiful bell-like flower for rockeries and borders. It grows in tufts. It want permeable soil, rich in lime in full sun "" half-shadow and flowers in Jul.-Sep.

SOWING: Sow very shallowly in hotbeds in April - June for bedding out in August with 10-15 cm of mutual space!

SEEDS: 10000 seeds/g.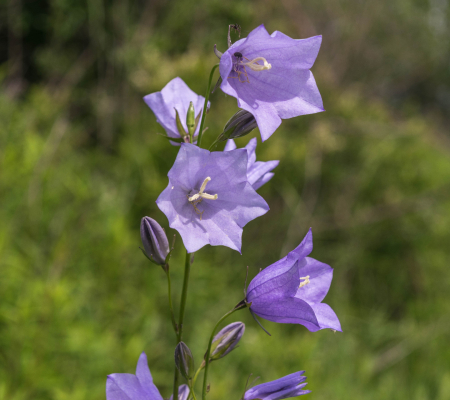 Karpaterklocka, Dvärg, ekofrö
Eco
Has big blue flowers on compact plants, 30 cm tall. A portion contains about 200 seeds.
More info →
---