Celery
Apium graveolens var. dulce var. dulce
The celery is biannual and originally from the Near-East as many others of our vegetables. There it grows wild near the beaches. Today there is a kind of celery growing wild on the salt-flats along the southern and western beaches of Europe all the way up to Denmark.
The celery was grown both as food and medicine by the ancient Egyptians, Greeks and Romans. The latter brought it along all over Europe, but after the fall of the Roman Empire this early thin-stemmed celery almost wholly disappeared from cultivation.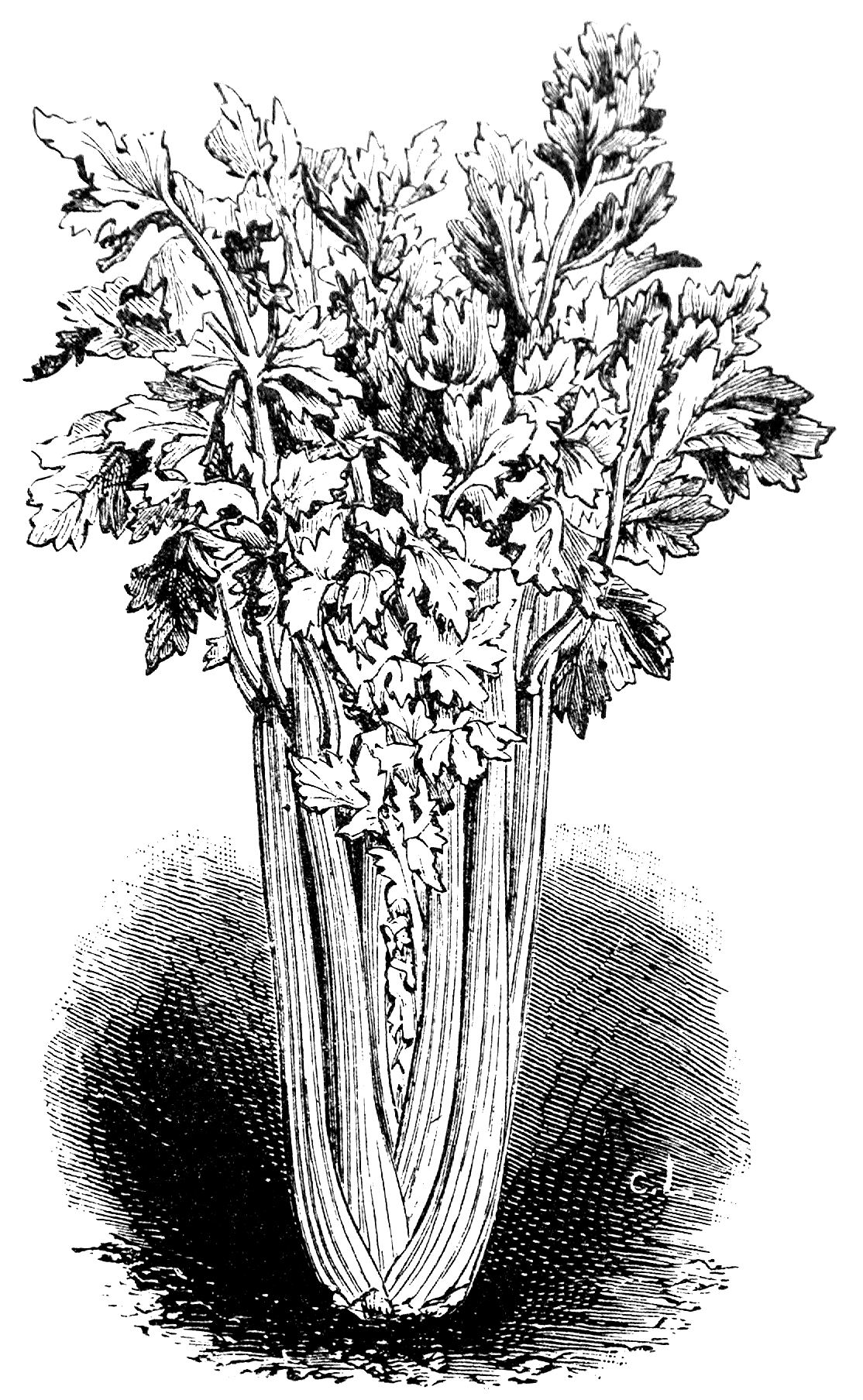 Thanks to its medical and magical properties it survived the Middle Ages and by the beginning of the 1500s the broad-leaved celery, we are used to, arrived from Italy but so far the plants had to be banked up to get the tender stems. The Golden Self-blanching, the first self-blanching celery, didn"™t come until the end of the 1800s.
The stem celery is grown because of its crisp, tasty stems and spicy leaves.
SOWING:
How to grow seedlings. See the chapter on celeriac.
DISTANCE:
Between the plants 25 "" 35 cm and between the rows 50 "" 60 cm.
HARVEST:
If one wants longer or tenderer stems or a longer time for harvest in the autumn, one can put up hay, straw or leaves as protection. Celery cannot stand a lot of frost and must be harvested, if not protected, before the cold comes. Celery keeps well for a few weeks in a cool, humid place. It is usually used fresh in salads or cooked in soups, casseroles, gratins etc.
SEEDS:
Read the chapter on celeriac.