Celeriac
Apium graveolens var. rapaceum
The historians agree that the celeriac is a child of the celery, but where it appeared first is uncertain. During the 1700s it turns up from nowhere.100 years later celeriac is cultivated around the Mediterranean and in large parts of Europe.
As the celeriac is a beach plant originally, it thrives extra well in a coastal climate, but it also yields a decent crop inland, especially if it gets Algomin, seaweed and extract of algae as well. The celeriac is heat loving and needs a long time to develop. It needs well fertilized soil, which is rich in humus, deep and retains moisture. Micro substances like sodium, magnesium, manganese and boron are important to celeriac. An insufficient amount of boron makes the root rot from the inside. Certainly, balanced compost and natural manure give the celeriac what it needs. Grow it close to the cabbage-family, tomatoes, the onion-family, lettuce and bushy beans!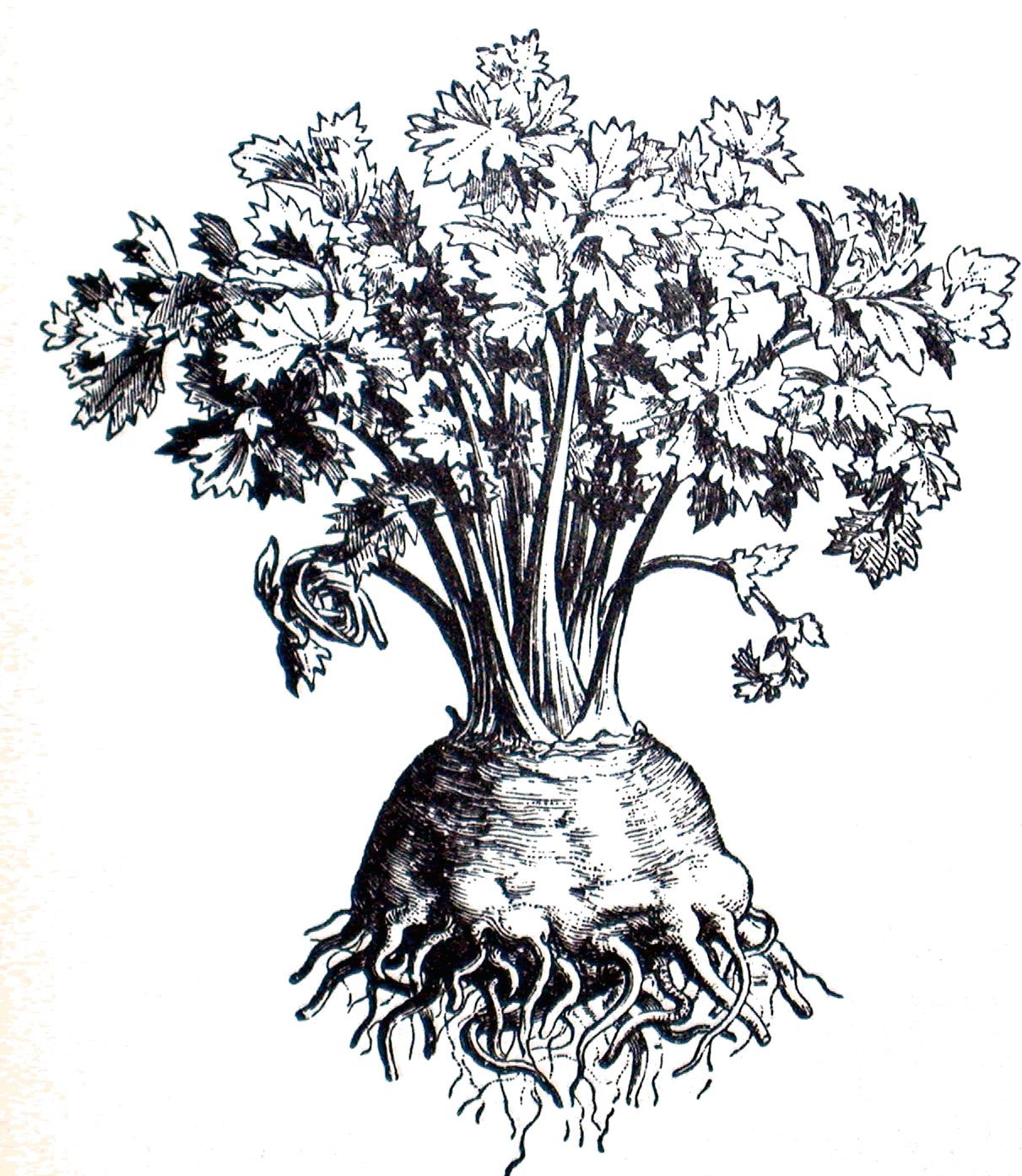 SOWING:
The celeriac needs a long season and must be pre-cultivated. As the seed wants light to germinate, you should sow the seeds shallowly (2 mm) already in February-March, 10-12 weeks before planting as planned. Keep the soil moist with a temperature of 18° "" 22° C during germination, which takes 14 "" 24 days. To shorten the germination-time put the seeds in lukewarm water for 24 hours, dry them and sow.
Give the seedlings a lot of light and lower the temperature after a few weeks. You will need to pot them on at least once because of the long time they spend developing. Temper them gradually without exposing them to too low temperatures. The risk of runners grows markedly if the temperature is below 13°C for a longish time. Temperature shocks can also cause flowering. Plant outside when the earth has warmed up and the risk of nightly frosts are over.
SPACING:
25- 40 cm between the plants and 50 "" 60 cm between the rows.
HARVEST:
Celeriac grows best in autumn and is unaffected by several degrees below 0° C, but must thaw out really well before harvest. Cover with hay, leaves or other similar matter if the cold is turning truly bitter. Dig up the celeriac (var. rapaceum means that the root clings to Mother Earth and must be brought out violently), cut off the tops, clear away some of the roots. Keep them in a damp, cool cellar just like the carrots. . The inner leaves can be used as herbs or for tea, fresh or dried.
SEEDS:
About 2000 seeds/g yielding 1000 seedlings. One portion yields about 100 seedlings.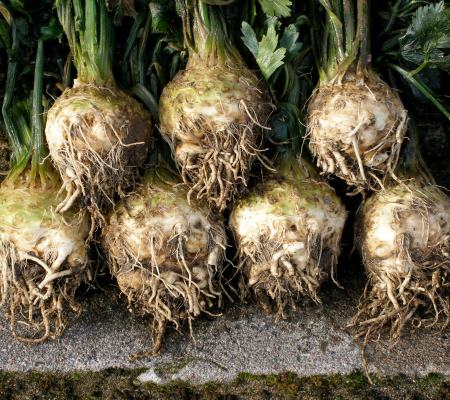 Mars, ekofrö
Eco
Has produced the finest celeriac here in our clay soil. The root grows large and smooth...
More info →
---