Columbine
Aquilegia vulgaris och hybrida
of the Ranunculus-family is perennial, preferring damp-retaining soil, sunny or in half-shadow. It does not flower until the second year.

SOWING: Sow directly ½-1cm deep in autumn or early in spring in a hot-bed. Seeds germinate slowly and unevenly.

SEEDS: 700-800 seeds/g.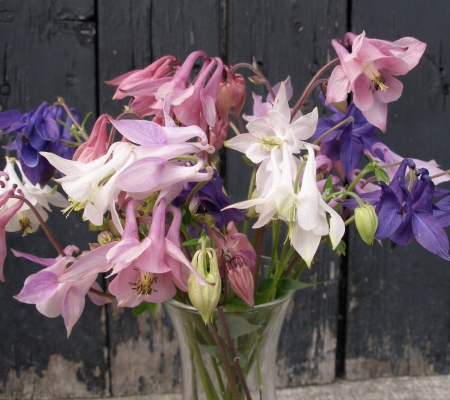 Vulgaris, ekofrö
Eco
Is the unimproved sort of blue-violet, sometimes pink and white flowers. Its origins are...
More info →
---