Caraway
Carum carvi
belongs to the Umbel family and has been used as an herb since the Stone Age in large parts of the world. It is thought to originate in Central- and Southern Europe. C. is bi-annualTender leaves can be used as herbs in soups or casseroles the first year. Harvest when the seeds are beginning to ripen the second year. The plant is then 50-70 cm tall. Hang up to dry with a cloth beneath. Caraway is used in bread, cheese, sauerkraut, different dishes, the roots are eaten as parsnips.

SOWING: Should be sown directly outdoors early at about 1 cm depth. Keep 25 cm between the plants!

SEEDS: 350 seeds/g, one portion yields 100-150 seedlings.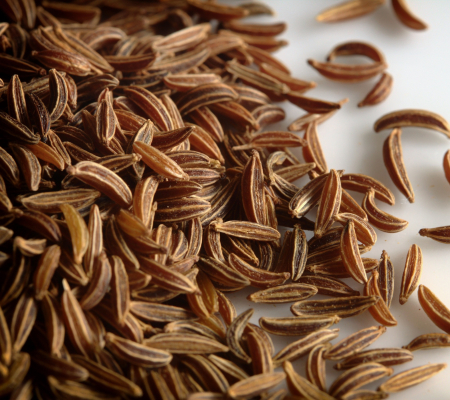 Kummin, ekofrö
Eco
350seeds/g, one portion yields 100-150 seedlings. A portion contains about 300 seeds.
More info →
---