Hyssop
Hyssopus officinalis
belongs to the Labiate family and is originally from the area around the Black- and Caspian seas. It has been both useful and decorative for a long time. It is perennial in the greater part of the country, preferably with winter cover in the North. The flowers are rich in nectar and the leaves have a potent taste and are used in dishes, salads and as medicine.

SOWING: Hyssop should be pre-cultivated and set out in a warm place with light soil. Sow the small seeds shallowly and keep moist. Keep 20-30 cm between the plants or denser for hedges!

SEEDS: 1000 seeds/g, one portion yields about 100 seedlings.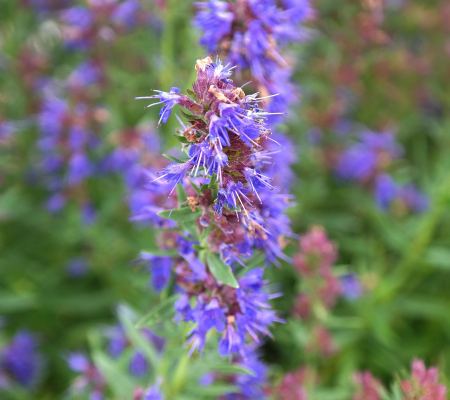 Isop, blå blommor, ekofrö
Eco
Blue flowers. Common Hyssop. A portion contains about 400 seeds.
More info →
---