Soap Wort
Saponaria officinalis
of the Carnation family is perennial and originally from Western Siberia and South-Western Asia.
This is an old escapee from the gardens and having gone wild now grows wild over large parts of the world especially in wet-lands.
The Soap wort has been used for cleaning for several thousand years. Sapo means soap. This plant is easy to grow, hardy and undemanding, growing 50-90 cm tall with light-pink flowers.

SOWING: Sow directly or pre-cultivate in spring 1 cm deep. Thin out to 20 cm!

SEEDS: 500 seeds/g.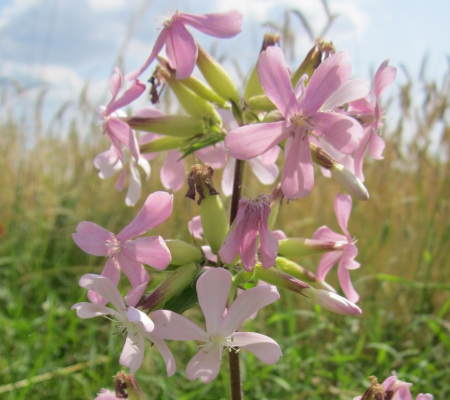 Såpnejlika, Rosa blommor, ekofrö
Eco
Pink flowers. One portion yields at least 200 seedlings.
More info →
---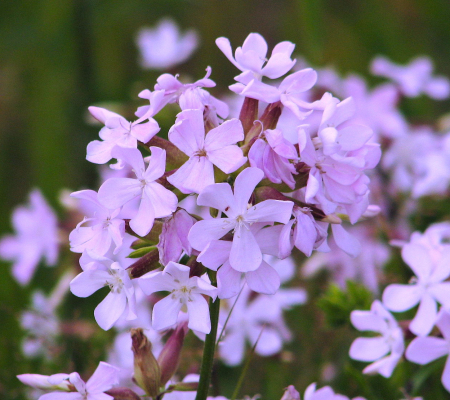 Liten Såpnejlika
Saponaria ocymoides comes from South-western Europe and North-western Africa originally....
More info →
---