Jacob\'s Ladder
Polemonium caeruleum
is perennial and found wild in large parts of Europe and Asia, common in older gardens, easy to grow and hardy. It thrives in light soil in both the sun and half shadow. Keep 35 cm between plants,

SOWING: The seeds that need 1-2 months to germinate, needs stratifying ( freeze treatment) to start germinating . Sow ½cm deep in the autumn, or early in spring. Preferably in a bed or (cold) greenhouse. Alternatively, sowing in a pot with soil and keeping it in the fridge, can succeed.

SEEDS: About 1000 seeds/g.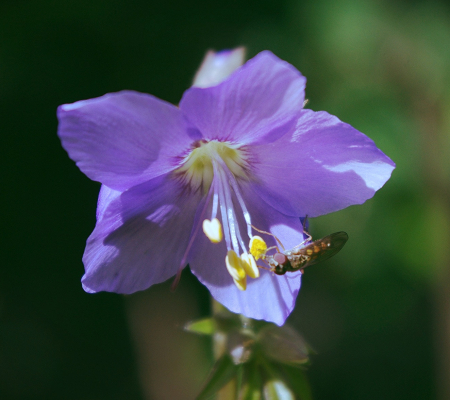 Lavendelblå blommor, ekofrö
Eco
Has lavender-blue flowers with white base and orange-yellow stamens. About 1000...
More info →
---