SPINACH
Spinaca oleracea
Spinach is an annual of the goose-foot family and originally a Persian vegetable which arrived in China via Nepal 647 before CE. It grew very popular and was grown extensively around the rice paddies. Another 400 years went by, however, before the Moors brought the spinach to Europe via Spain. There it was called "˜the prince of vegetables"™. It didn"™t turn up in Northern Europe until the 1300s.
Spinach is very rich in vitamins and minerals, hardy and fast-growing. It can be grown in most soils but prefers a light, moisture-retaining one, rich in humus and relatively limy. A too high pH-value, more than 7.5, adds to the risk for lack of manganese. Do not fertilize the spinach with too large doses of nitrogen fertilizers. The nitrogen can be transformed to the harmful substance nitrite in the leaves.
Do not let it suffer from drought it easily begins to bloom if it does. Spinach gets attacked by green flies or beet flies which can spread viruses. Fight them by repeated spraying with teas of tansy, wormwood or garlic or if the attacks are really strong use pyrethrum and rotenone. Leaf fungus on Spinach can do great damage during warm and humid weather. Take preventive measures by showering the plants with extract of algae and horse-tail. Do grow spinach close to bush beans, radishes and strawberries please.
SOWING:
Sow about 2 cm deep in outdoors plots as soon as the soil is ready! Spinach easily begins blooming in summer because of the long days and the heat. It is advisable to sow gradually from spring to late summer, even a September sowing could succeed. If so, let it winter over for harvest in spring and early summer. Sow the spinach seeds thinly!
SPACING:
If the seedlings are to close together, thin out to 10-20 cm of mutual space! There should be 40-50 cm between the rows.
HARVEST:
Pick the lowest and largest leaves first! Spinach should, preferably, be used fresh but it is okay to freeze the leaves after par-boiling or drying.
SEEDS:
80-120 seeds/g and one portion sows 10 m and 50 g for 100 m. If you scatter the seeds for green manure you need 100-200 g for 100 m2.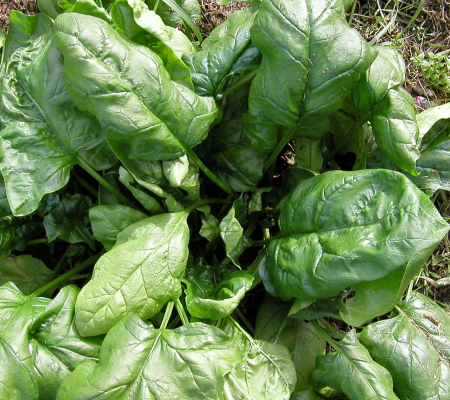 Matador, ekofrö
Eco
Is a very well-known spinach with slightly Savoy-crumpled, broad, arrow-shaped leaves...
More info →
---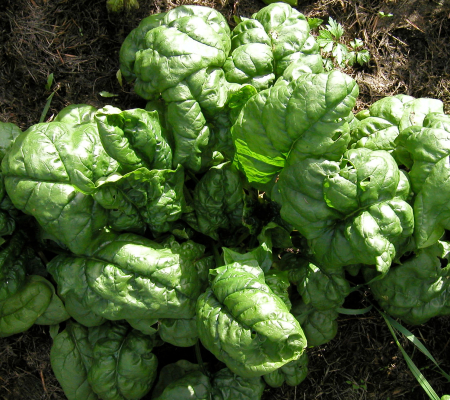 Bloomsdale Long Standing, ekofrö
Eco
Is a slow to bloom, old (1925) and very well-known sort with large dark-green, slightly...
More info →
---