At Runabergs

We will turn 30 next October as independent seed-sellers. In the beginning we never thought that we would last this long as seed-merchants. A lot has happened during the past years, most of it good and that mostly due to all our friends, customers, relatives and acquaintances.
The best seeds for our northern climate have been the most important things for us, and still are. Every year we try out numerous new and old sorts, more or less known and all worth cultivating. We have grown eco-seed ourselves and that part has grown year by year when we were allowed to offer our own seeds for sale to amateur growers.
The index is A-Z, but the plants are placed by the botanical family name of each plant and as far as possible according to its use instead of using some alphabetical order. It is still easy to find what you want in our table of contents.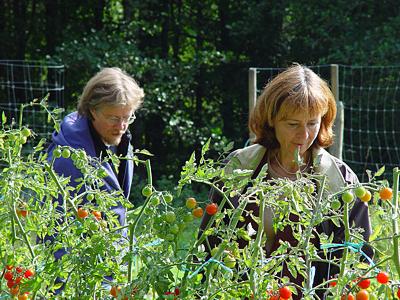 We are still convinced that ecological cultivation, in its different forms, is a prerequisite for the survival of the earth, a cultivation which truly respects all that lives, where balance is more important than maximising the harvest, and without use of easily dissolved artificial fertilizers and chemical pesticides and growth additives. And we do all we can to find seed producers of the same opinion.
The standard varieties, open-pollinated or constant seeds as they are also called, will continue to form the bulk of our assortment, not out of nostalgia or conservatism, but because many of them produce excellent harvests in different ways under their own steam. They are too good to be allowed to disappear for ever. Many of them hang from a very fragile thread these days, and together we can contribute to saving a few from oblivion. The purging of old sorts continues with undiminished force, and they are replaced by new patented seeds by multi-national companies. The sections on seed-cultivation, which used to be in the catalogues earlier, have been moved to our webpage and to a separate booklet.
A big thanks to all of you that helps us continue, both by support and seed-ordering. We wish you all a long, warm and successful growing season.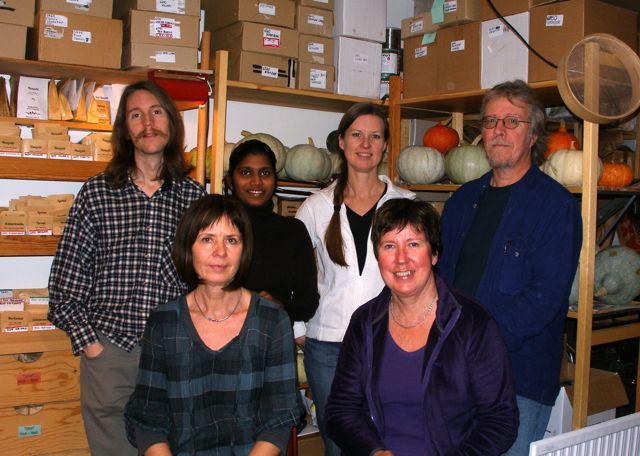 Sivert, Alice, Mariette and Johnny

Barbro and Elaine is sitting