Savoy Cabbage
Brassica oleracea var. sabauda
The Savoy cabbage reminds one of white cabbage but it has dark-green outer leaves which are more or less rounded and curly. Its interior is yellow and in comparison to white cabbage both more tender and milder. Despite all this the cabbage butterfly seems not to like it as much as it likes white cabbage.
The Savoy cabbage is grown in the same way as white cabbage except that mutual space and manure can be a little less than for the large white cabbage sorts. It grows well in the whole country and should be grown a lot.
HARVEST:
The Savoy cabbage can bear cold well without being damaged. It can even winter under the snow, but must thaw out completely before harvesting for storage. The Savoy cabbage keeps until early spring if hung root up in a ground cellar and it is a delicacy, lightly poached with butter and parsley.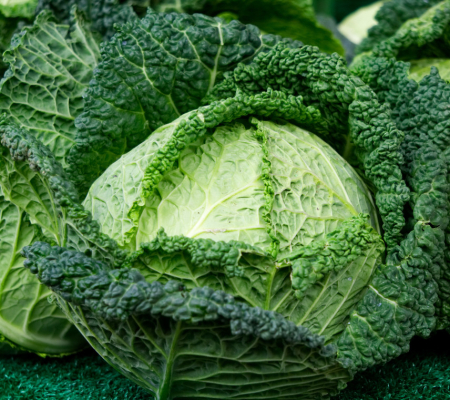 Vorbote, ekofrö
Eco
Is incredibly fast growing to be a Savoy cabbage and it is also very hardy in both spring...
More info →
---