Brussel Sprouts



Brassica oleracea var. gemmifera
Brussels sprouts is the youngest variation of the cabbage plants. It probably arose in Belgium in the mid 1300s. However some historians claim that the Romans grew Brussels sprouts and ate them being certain that they would strengthen their mental powers. Brussels sprouts are quite different from the other kinds of cabbage plants in looks. It has a stalk which varies in length from a few cm to above 1 m. Small heads (roses), resembling heads of white cabbage grow from the leaf-holds. B. can be grown in many different soils, but grows less well in stiff clays and light poor soils. It does not have a great need of lots of nutrients but wants even access to balanced nutrients for a long time. If too much nitrogen is given the roses easily become small or loose and they are more affected by cold. Read more in the chapter about growing cabbage plants.
SOWING: Read the chapter on white cabbage for information about raising seedlings.
SPACING: keep 45-60 cm betweenthe plants and up to 70 cm between the rows. Ample space makes stronger plants, bigger heads and earlier harvest.
HARVEST: The Brussels sprouts are hardy and their flavour increases after a few really good nights of frost. It can remain outdoors through the whole winter and in northern Sweden too where the snow protects it against too severe cold. If one wishes to harvest all the roses at one time, one can lop off the plant, when the roses farthest down are 1.5 cm in diameter. The development then becomes more even and earlier too but their hardiness in winter gets worse without protection from the top ofthe plant. The tops are a veritable delicacy, when lightly poached. Break off the leaves when you are harvesting gradually as that aids the development of the remaining heads. Brussels sprouts have limited keeping qualities. Freezing is one way of storing them. One possibility is to hang whole plants, roots up, in a damp, cool cellar, they will then keep for several weeks.
SEEDS 200-300 seeds/1g, one portion yields 50-100 seedlings for setting and 8 g yield 1000 seedlings.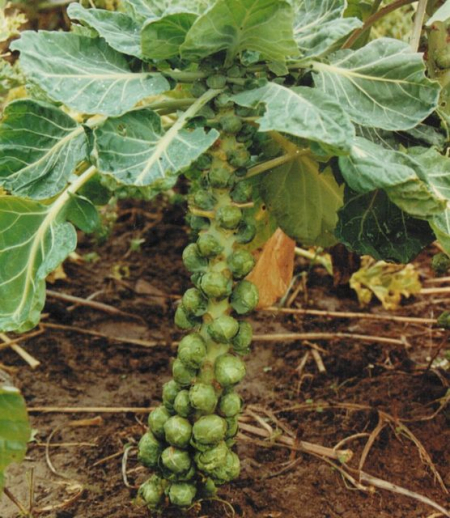 Early Half Tall
Is an old, very much appreciated English Brussels sprouts. It is normally pollinated,...
More info →
---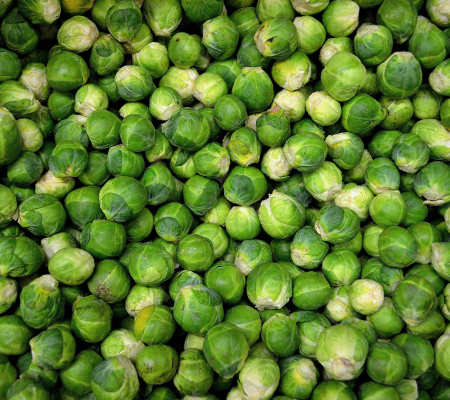 Groninger, ekofrö
Eco
Yields a large amount of deeply green, compact, very tasty heads. They are a little...
More info →
---