Artichoke
Cynara scolymus
The artichoke belongs to the Composite family and its wild origins are in Southern Europe and there it has been bred selectively for many hundred years. It is really perennial but is cultivated as an annual here. It can only winter in the southern parts of the country, if protected against bitter cold by a thick layer of covering materials. Artichoke is grown because of its unopened flowers. The plant is impressive and beautiful with its large silver-green leaves and its strong, sometimes more than meter-high, stalks. Un-harvested open flowers are used in flower arrangements. It wants a well fertilized, well drained deep soil and must not dry out.

SOWING: Artichoke needs quite a long season and must be pre-cultivated because of it. Sow indoors or in a hotbed 1-2cm deep, 6-8weeks before setting them out, when the soil has warmed up a bit. It grows quickly and tolerates some frost in autumn.

SPACING: At least 60 cm of mutual space.

HARVEST: The flower-buds are harvested successively just before they begin opening and boiled in slightly salted water for 20 min. They tolerate a light frost in autumn.

SEEDS: 25-35 seeds/g, one portion yields 10-20 seedlings.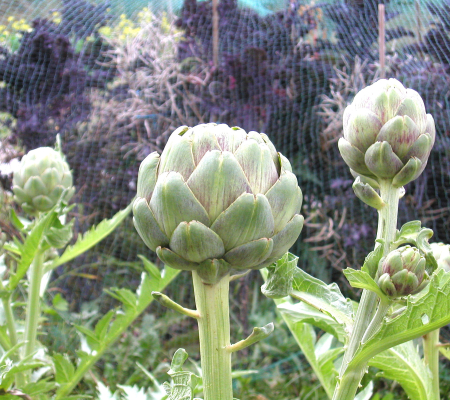 Imperial Star, ekofrö
Eco
Is one of the fastest growing artichokes, developed to yield a harvest already the first...
More info →
---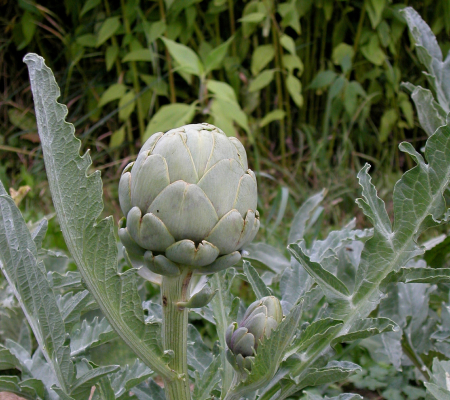 Green Globe, ekofrö
Eco
Is an old (1863), well known, reliable sort yielding quite heavy and big, round to...
More info →
---