Rucola, rocket

Eruca sativa
Rucola/Rocket is a cruciferous plant of the cabbage family, which has been used as a salad plant since ancient times. It originates in southern Europe and grows wild in southern France, Italy and Spain. Rucola creates an open tussock of dark-green, oblong, softly cut leaves of spicy flavour. It grows quickly and must never lack water. Stems and flowers can also be used in salads and various dishes. Rucola easily blooms in high summer it is better in spring and autumn. Sowing in late summer, especially, gives a fine crop for autumn, remaining good for a long time and not troubled by insects.
SOWING:
Rucola grows quickly and should be sown successively from early spring. Sow 0.5 cm deep and watering the row is a good idea. It can also be sown indoors the year around.
SPACING:
Does not need thinning if sown thinly. Give it 15 cm distance for vigorous plants.
HARVEST:
Pick young leaves or whole plants early. Cut off plants yield another crop.
SEEDS:
1 g contains 500 seeds. One portion sows 5-10 m directly.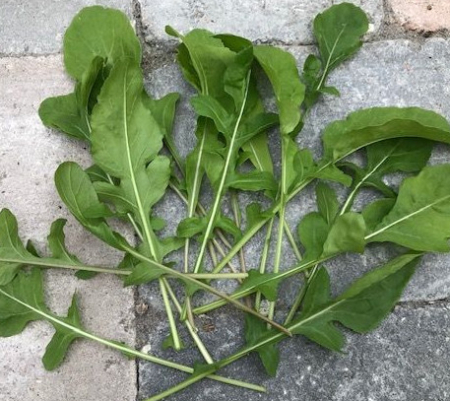 Rucola, ekofrö
Eco
Is a salad plant, which grows quickly and is easy to grow with softly cut leaves. Its...
More info →
---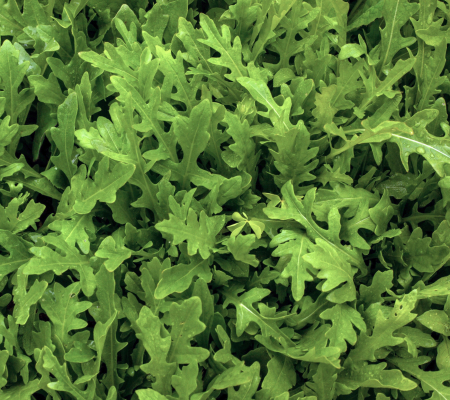 Vild (italiensk) Rucola, ekofrö
Eco
Grows a lot more slowly, has smaller, thinner, more cut, darker leaves and flowers...
More info →
---