Wallflower
Cheiranthus cheiri
is cruciferous and bi-annual probably originating in the Eastern Mediterranean countries. W. prefers a light soil in full sunlight. It will bloom during the whole of early summer until July. The plant is bushy, about 40 cm tall and beautiful even without its flowers because of its lanceolate dark-green leaves which remain on the plant for quite a while. Keep a mutual distance of 15 cm!

SOWING: Sow 1 cm deep directly in June.

SEEDS: 450 seeds/g. One portion is enough for about 100 seedlings.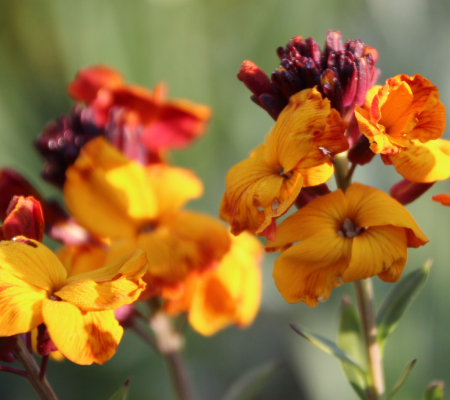 Gyllenlack, Blandade färger, ekofrö
Yellow, orange, red and brown flowers. One portion contains about 100 seeds.
More info →
---